Like a parent loves their children, we appreciate all of our retailers equally. However, certain stores can make it difficult not to play favorites. Case in point: San Francisco's Welcome Stranger.
Although the shop only opened a couple years ago, Welcome Stranger delivers a beautifully curated mix of high fashion and street style. We chatted a bit with store manager Justin Hager about the shop, the city, and the style that influences each.
WELCOME STRANGER
460 Gough St.
San Francisco, CA 94102
www.welcomestranger.com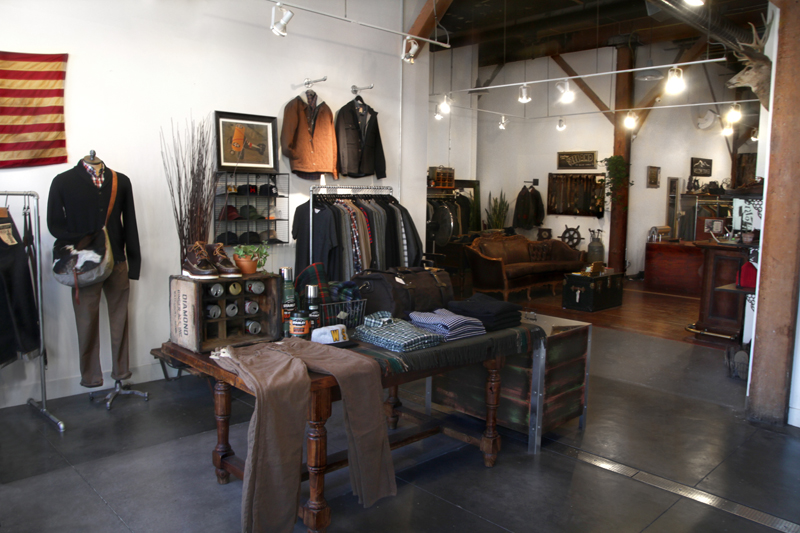 1. Describe a typical customer.
JUSTIN HAGER: Our customer base is extremely diverse. We offer such a wide product line at the store that we draw a crowd of all ages and interests. We typically cater to the more Americana work-wear-minded man, who is also into counter culture sports (i.e. skateboarding, surfing) and mixes up his wardrobe with vintage inspired pieces. We also stock a wide range of accessories and grooming products. There is something for everyone here.
2. How do you decide what brands to carry?
JH: We are very fortunate to work with a team of buyers who keep the store stocked with great brands and products. Our goal is to bring in brands we think will mix well together and keep the store fresh, and moving forward. We try to achieve this by really listening to our customers wants and needs, as well as researching what new and interesting products are available to us. We want to make sure we provide the best experience possible for our customers.
3. Would you consider San Francisco to be fashion-forward?
JH: We live in such a creative city, everyone dresses themselves in a very functional way because of the weather but this still allows for personal quirks and style choices to come through.  San Francisco is the hub of the tech industry, everyone wants to dress well and look professional, but still maintain a relaxed California vibe. I think San Francisco gets a bad wrap for being too casual, and I  like to think we are changing that by offering pieces that are very interesting and functional with a professional and high end twist.
4. How is your shop involved in the community?
JH: To start, we have our own in house line (Welcome Stranger) that is designed and manufactured in the San Francisco Bay Area. Spring '13 will be our fourth season so we are super excited! We also stock local brands, like Juniper Ridge and Goorin Bros. We host pop up shops and trunk shows in the store on a regular basis that help bring foot traffic to the neighborhood and expose new brands to the city.
5. What do handcrafted brands bring to your store?
JH: Handcrafted goods bring an edge that not every brand can offer.  There is nothing like purchasing a hand crafted quality good, especially from a line like Shwood with an interesting back story and a specific product line. We're personally way into the idea of using Carl Zeiss lenses in sunglasses too.