Early last year we launched our Acetate collection introducing a brand new material, cellulose acetate, into our product offerings. This was a big step forward for us and we wanted to offer a little bit more information about acetate itself, how it's made, and why we chose to use world-renowned Mazzucchelli cellulose acetate for our products.
Keep reading below to see how we select and process our acetate and to check out the finished product.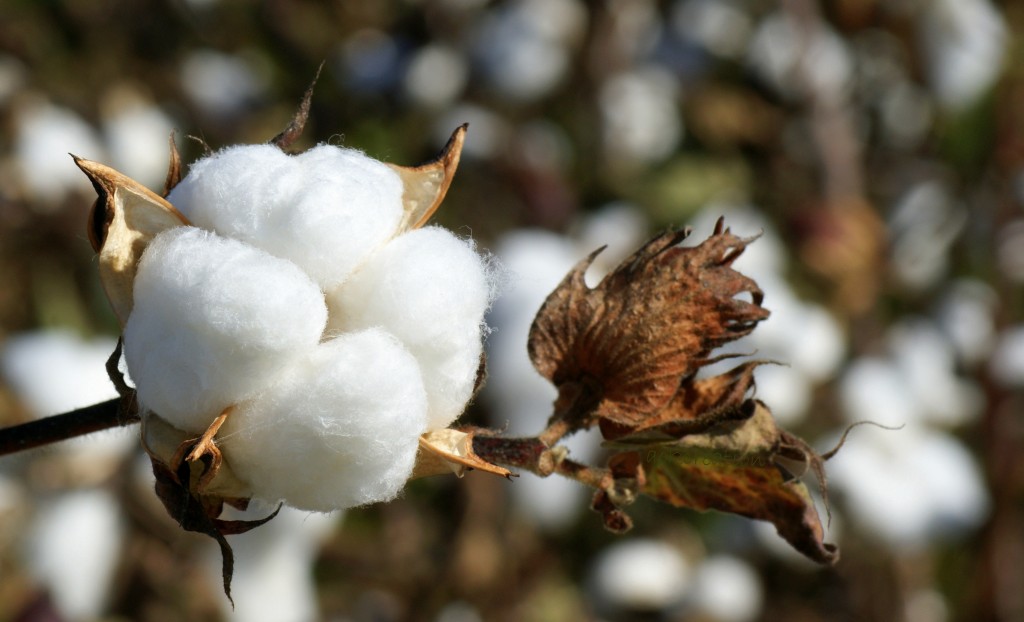 Above: A cotton plant from which acetate is made. 
Acetate is a time-tested material (developed in 1865!) that is used to this day in things like photographic film and eyewear. Cellulose acetate is a natural and renewable material, providing an eco-friendly alternative to petroleum-based plastics typically used in inexpensive eyewear. It is also possible to create richer and more unique colors with acetate than with traditional plastic.
Cellulose acetate is made by extracting cellulose fibers from cotton and wood pulp to create a transparent paste. This paste can then be colored, processed, and molded for a variety of industrial applications. For eyewear, it is cut from a large block into thin sheets, and then cut again into small rectangular "blanks".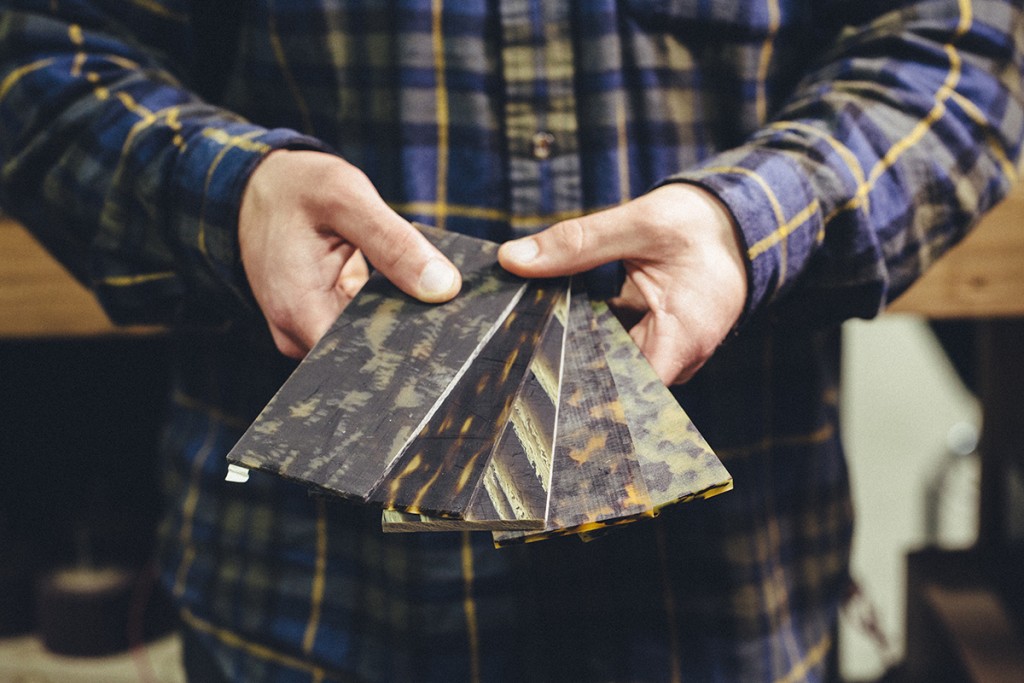 Above: Acetate eyewear blanks.
For an in-depth look at how Mazzucchelli crafts their acetate, watch a great video on the process HERE.
Mazzucchelli offers a nearly infinite variety of colors and transparencies of cellulose acetate. To find the perfect pattern and color, our in-house research and development team first creates digital acetate color renderings to narrow down the millions of Mazzucchelli options. They then select samples and carefully choose what will work best in a given frame shape. Sometimes, custom combinations are requested and developed for a one-of-a-kind look. Our research team then hand-polishes the acetate to gain a better understanding of how it will look as a finished pair of frames.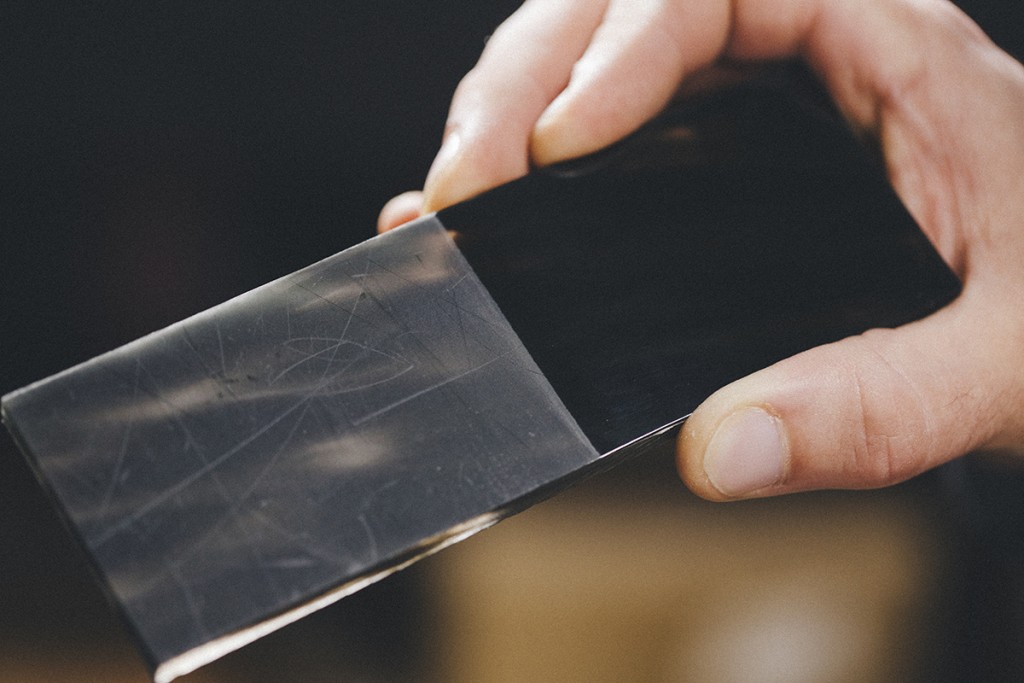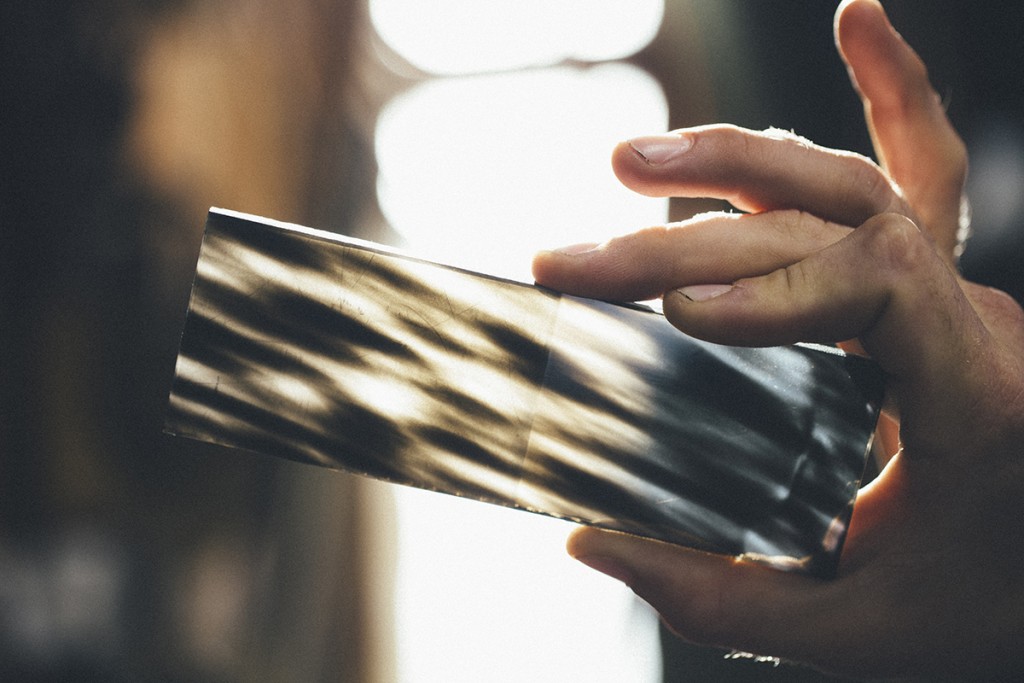 Above: Our "Pearl Grey" acetate in various stages of polishing.
Once a colorway and frame shape has been selected, the process is actually very similar to how we craft our wooden eyewear. Each piece is hand routed into a rough shape, with the other auxiliary frame details added and shaped next. Further hand tooling refines the shape until it is ready to be heat molded to proper curvature, based on approved drawings. The raw frames are then submitted to a multi-stage tumble polishing process over a series of days. Lastly, we hand-select real wood inlays to find the perfect combination of  materials. These inlays are fitted by hand and the frames are sent to be fitted with lenses. This whole process is labor-intensive and requires a high-level of expertise to execute consistently.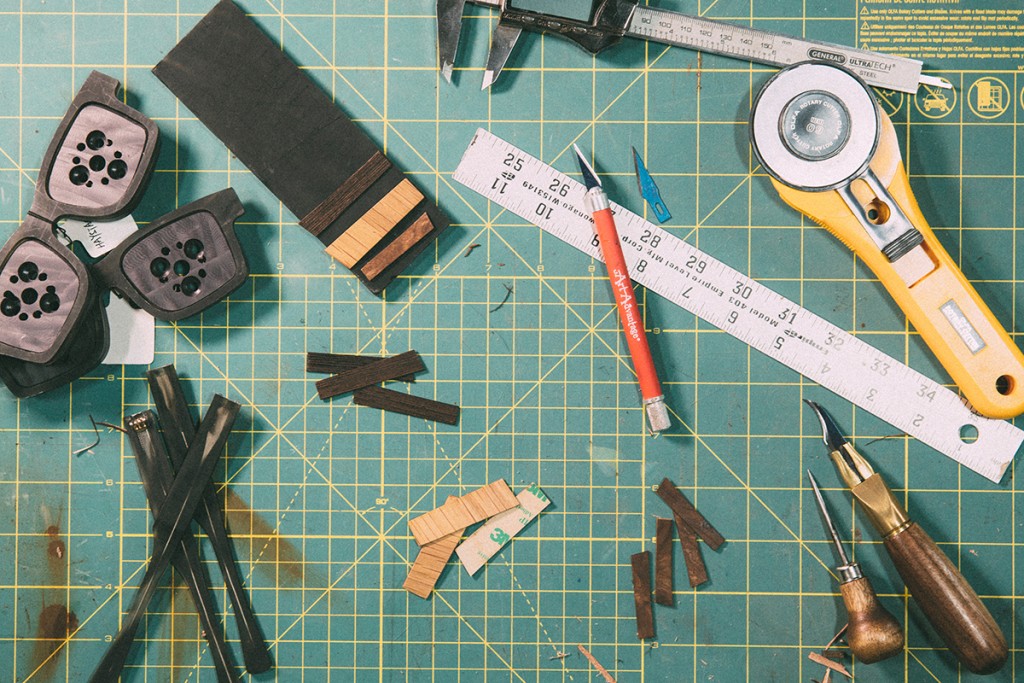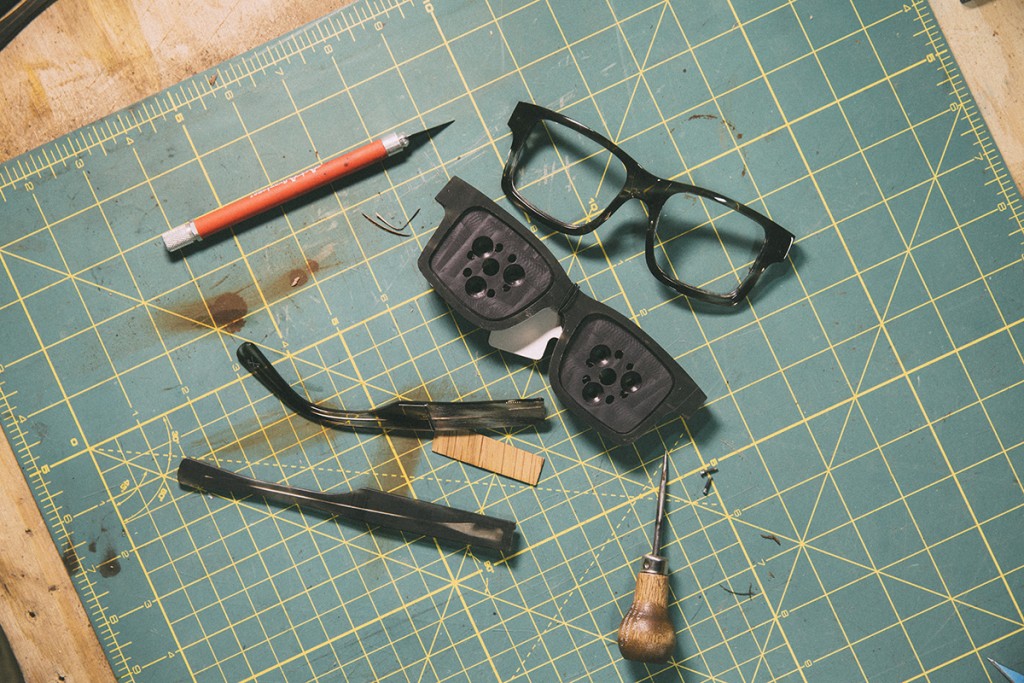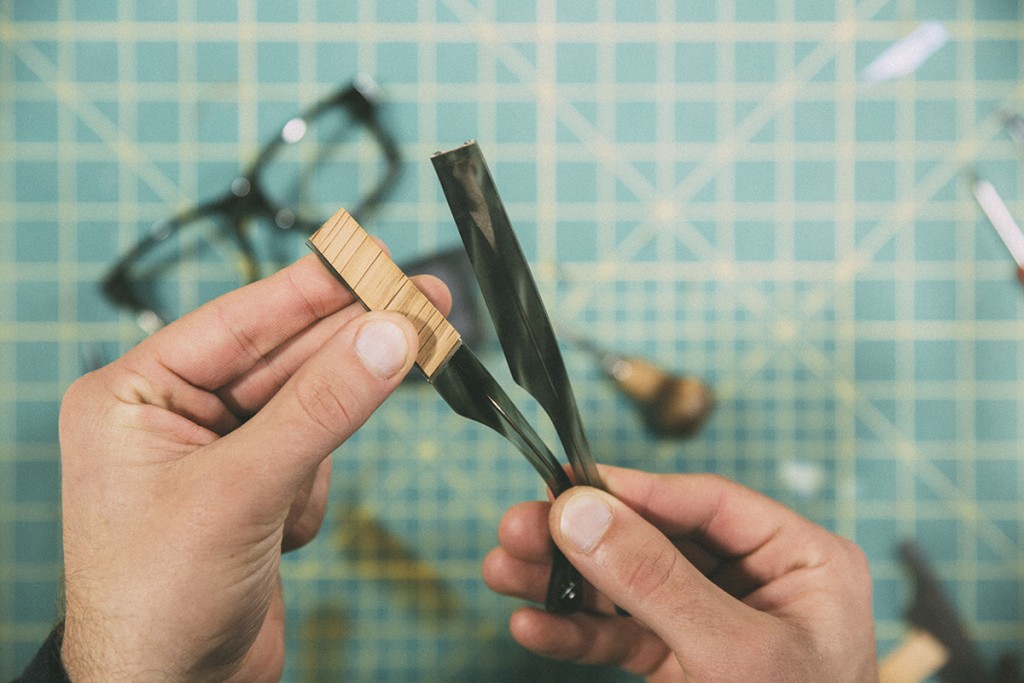 Above: Each frame is  fitted with hand-picked wooden inlays, guaranteeing that each pair is unique.
The final product is a beautiful and unique pair of frames with a natural and solid feel, simultaneously lightweight, sturdy, and comfortable. We recently introduced our Prescott shape in acetate, and have added new colorways to all of the existing silhouettes in our Acetate Collection in both Sun & Rx. To see them all visit our website!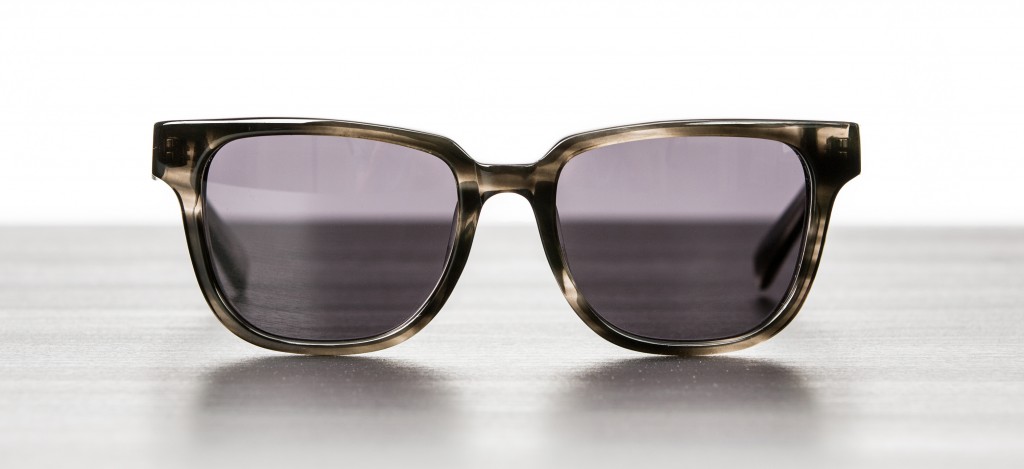 Above: Prescott Acetate in Pearl Grey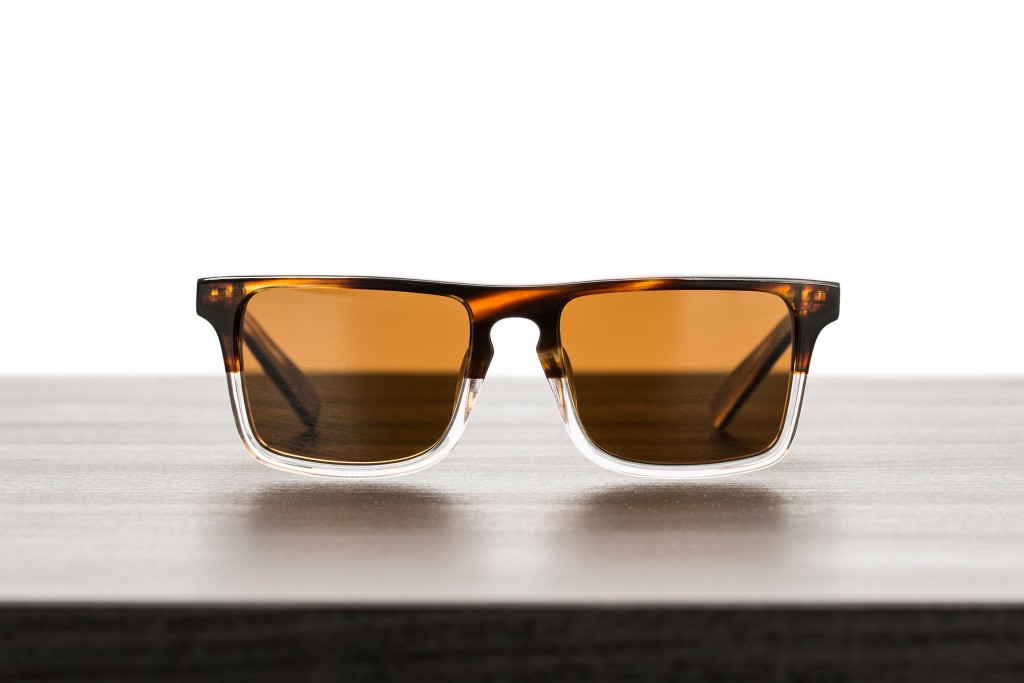 Above: Govy 2 Acetate in Whiskey Soda.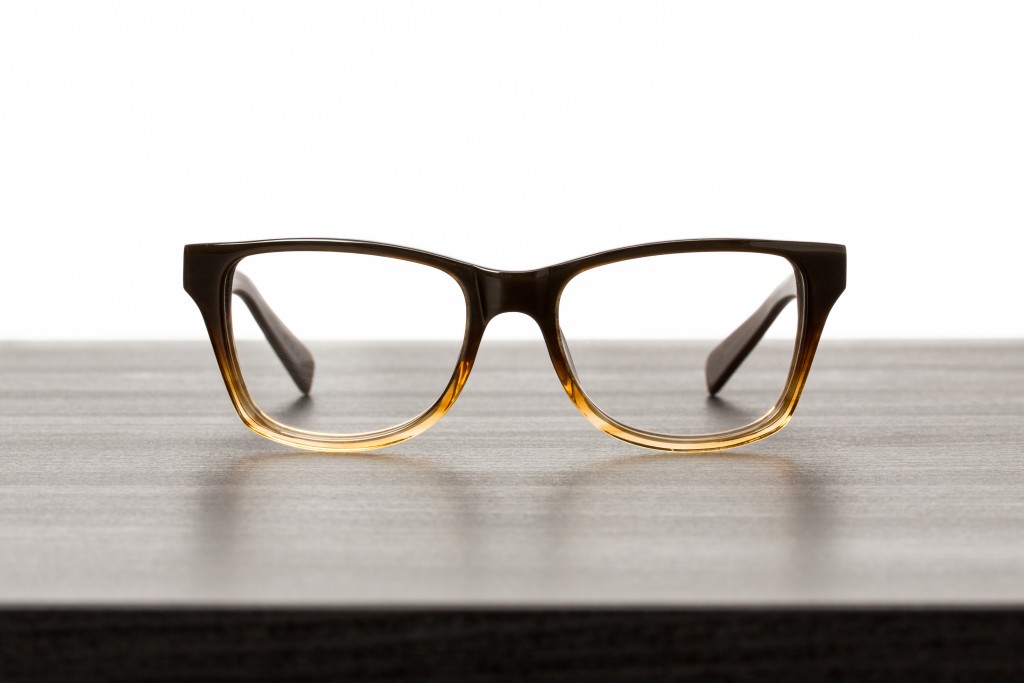 Above: Canby Acetate in Sweet Tea.