After hand-shaping and raffling off a custom axe at last year's Agenda Show Long Beach, we knew it was going to be difficult to come up with something even more impressive for this year's show. In the process of brainstorming and talking over a few options and ideas, someone threw out the possibility of making something out of the same materials we use for our glasses. After making snowboards at the beginning of winter last year (check out that post HERE) skateboards seemed like a logical next step. The problem arose, however, that we wouldn't be able to use power tools in the middle of a bustling tradeshow. So we set out to explore the possibility of making a few decks almost entirely with hand-tools.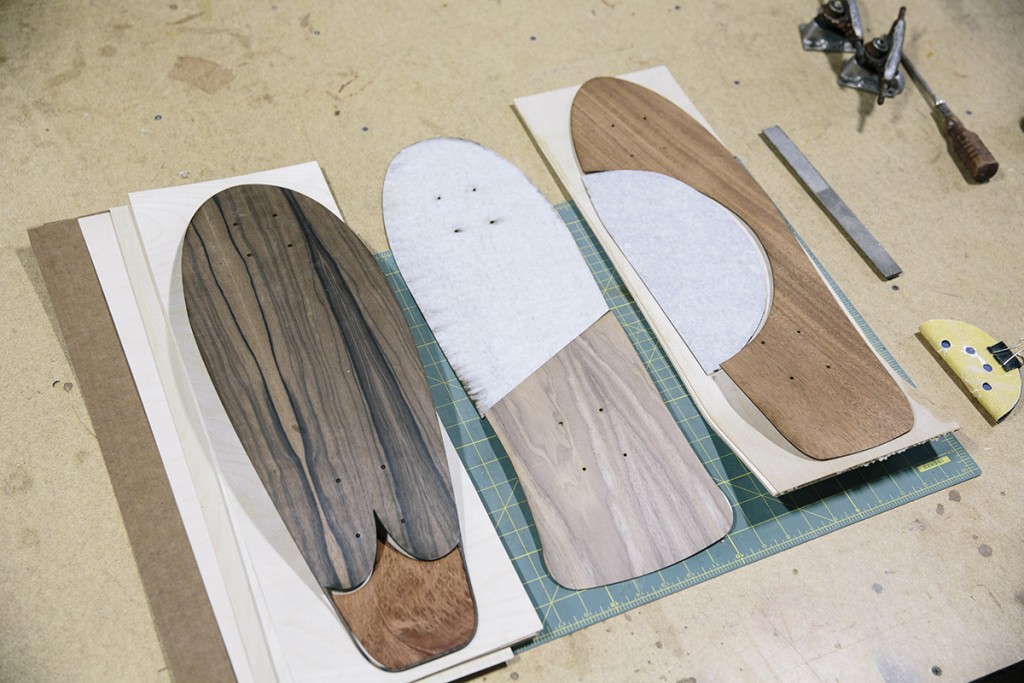 To start the process, we selected material combinations from some of our most popular sunglasses options, and designed a few different shapes of decks. The plies were then cut to shape on the laser and arranged for pressing.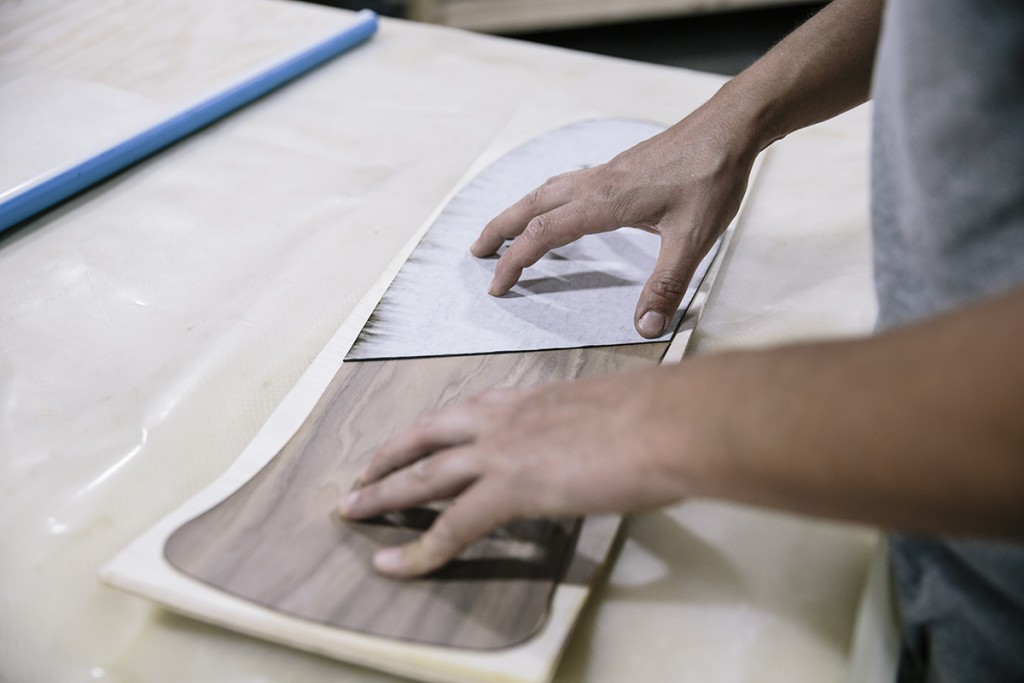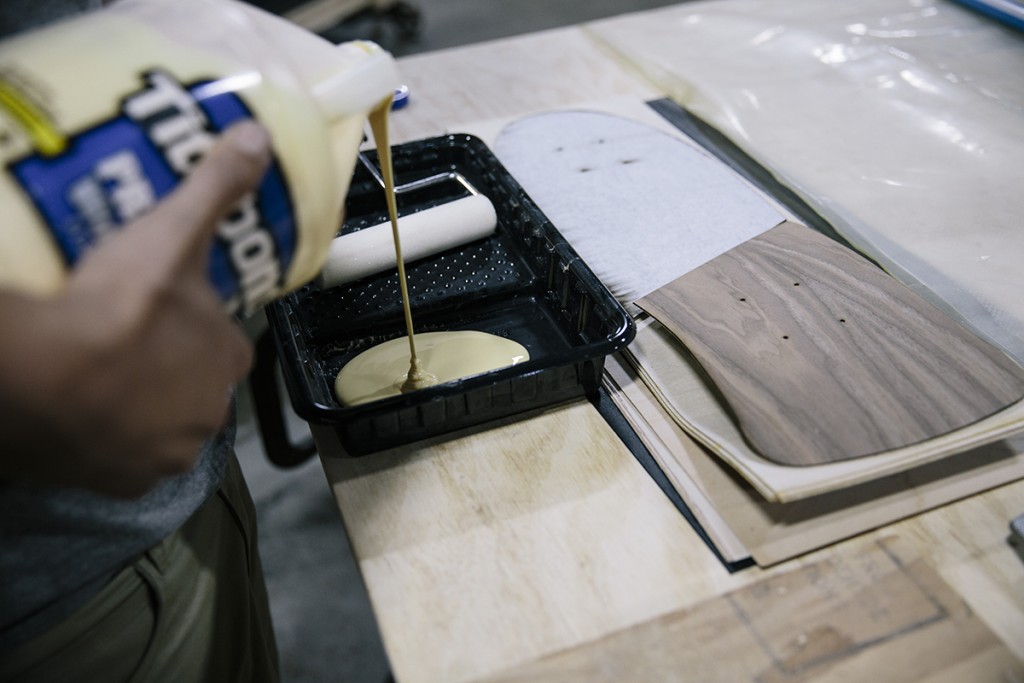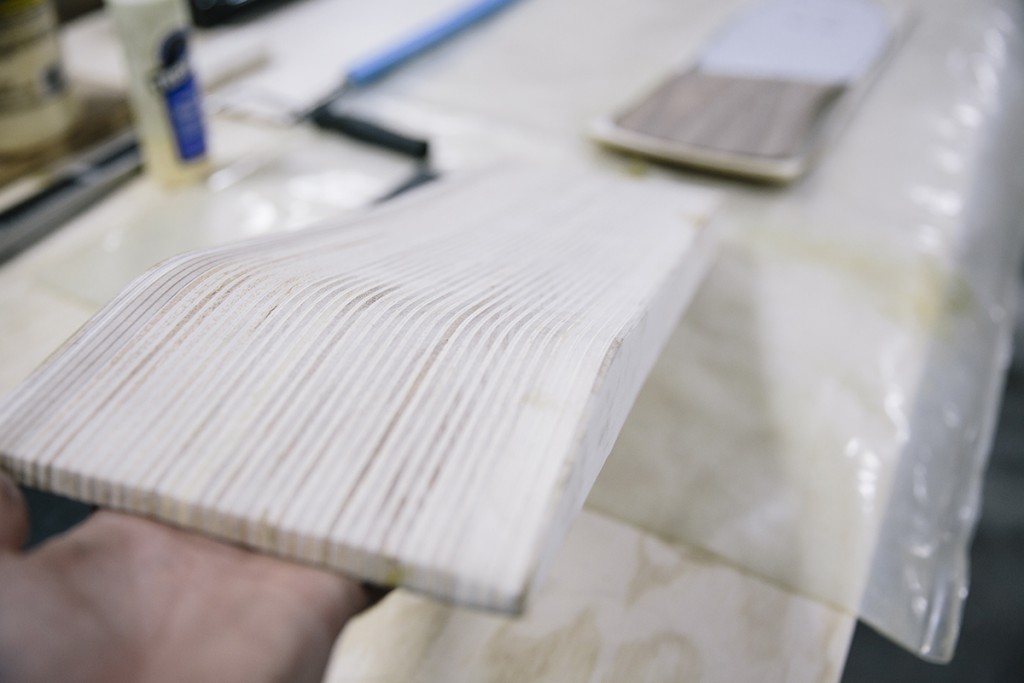 Each ply was coated with glue and arranged to be molded by the form above. Once arranged, the plies were placed against the form and inserted into this vacuum bag, which is operated by a small, quiet generator and vacuum pump.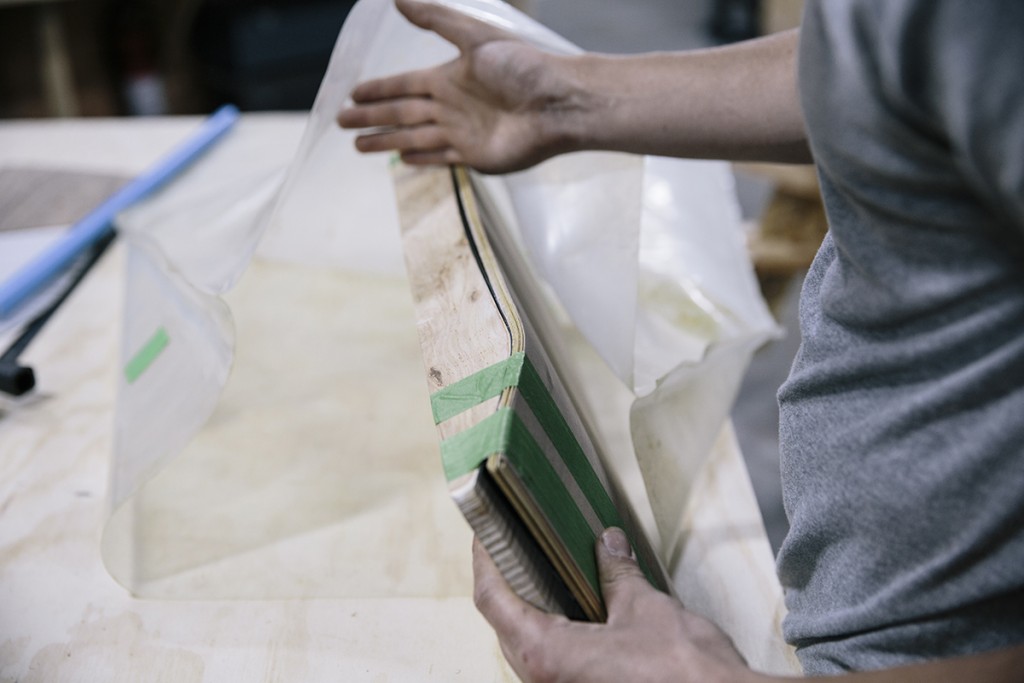 After the plies are pressed and dried, the resulting planks are then cut to shape using a coping saw and ready for finishing.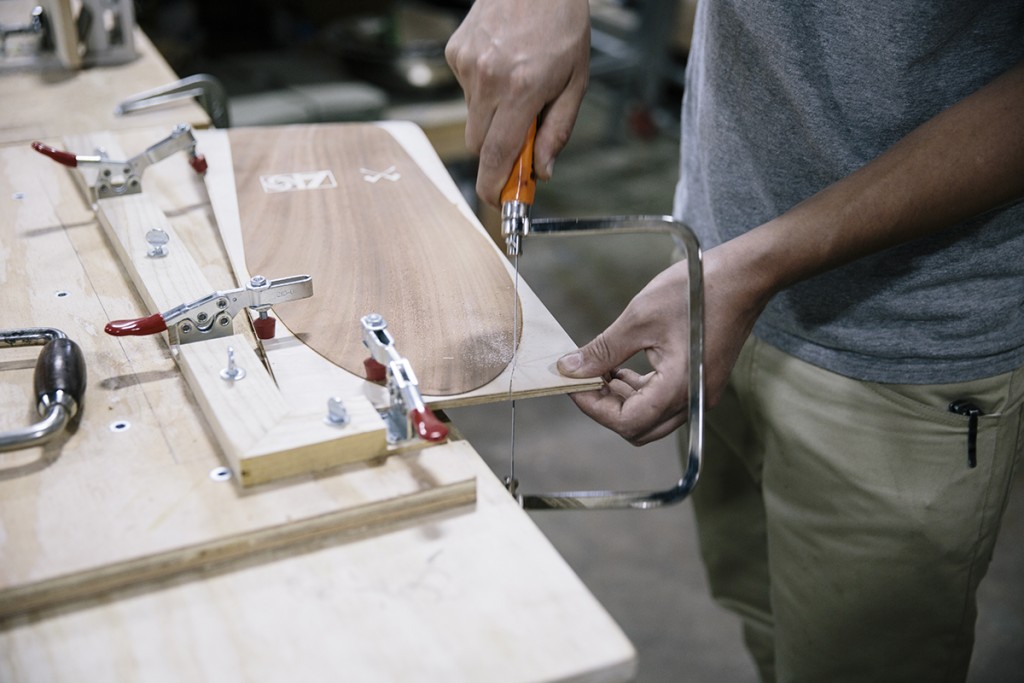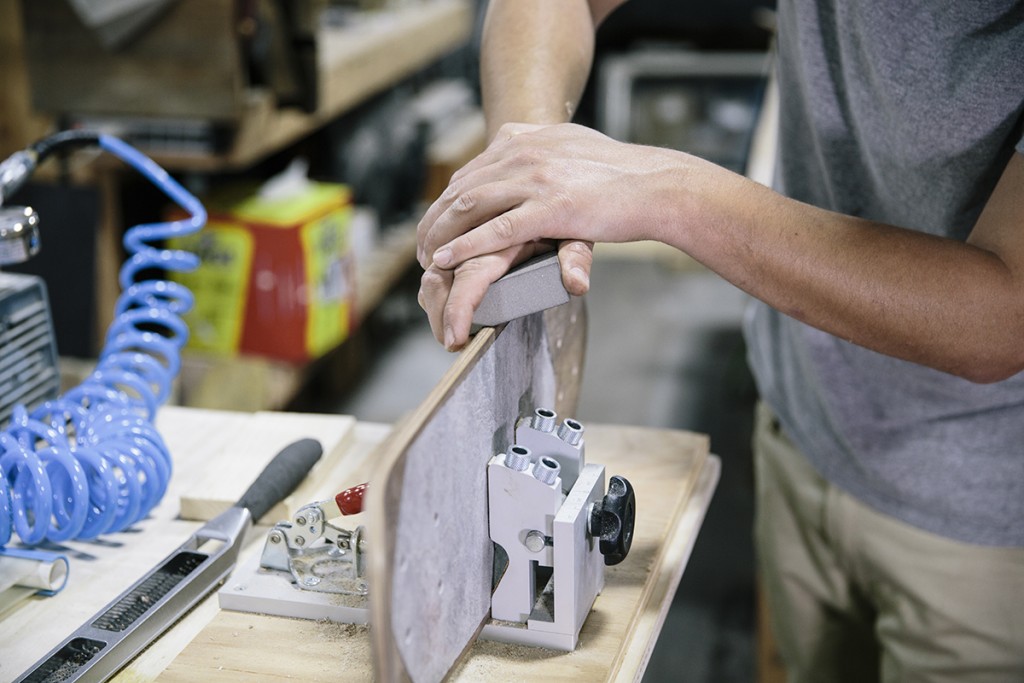 After a good amount of sanding, once the edges were rounded and smooth, the deck was ready to have the holes drilled. Using the holes cut on the laser as guides, we created the hardware holes using this old-time styled hand-drill.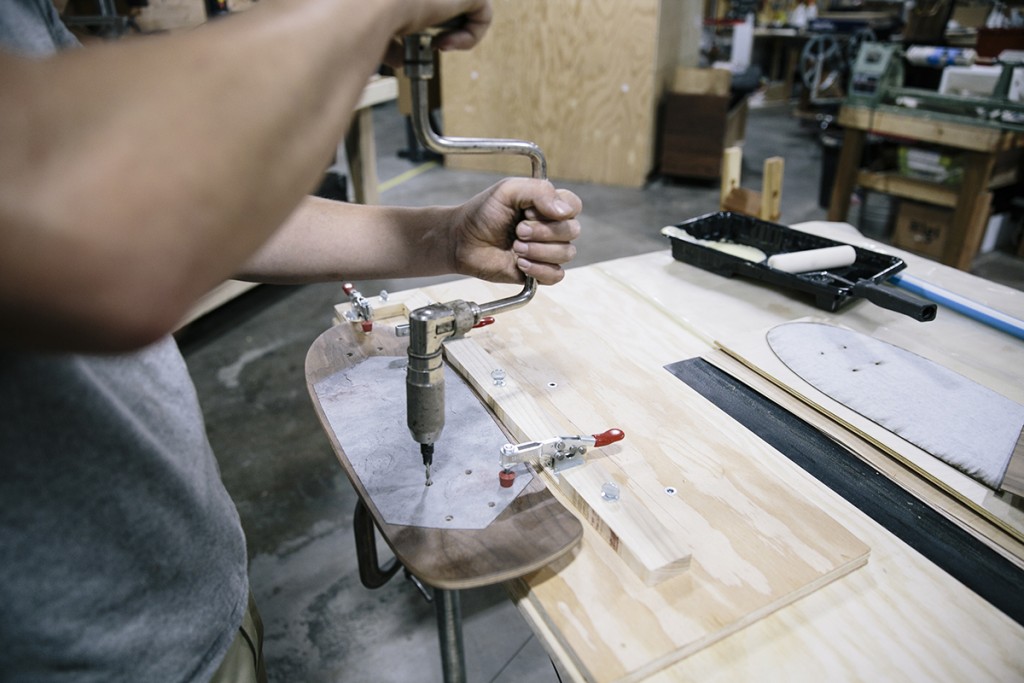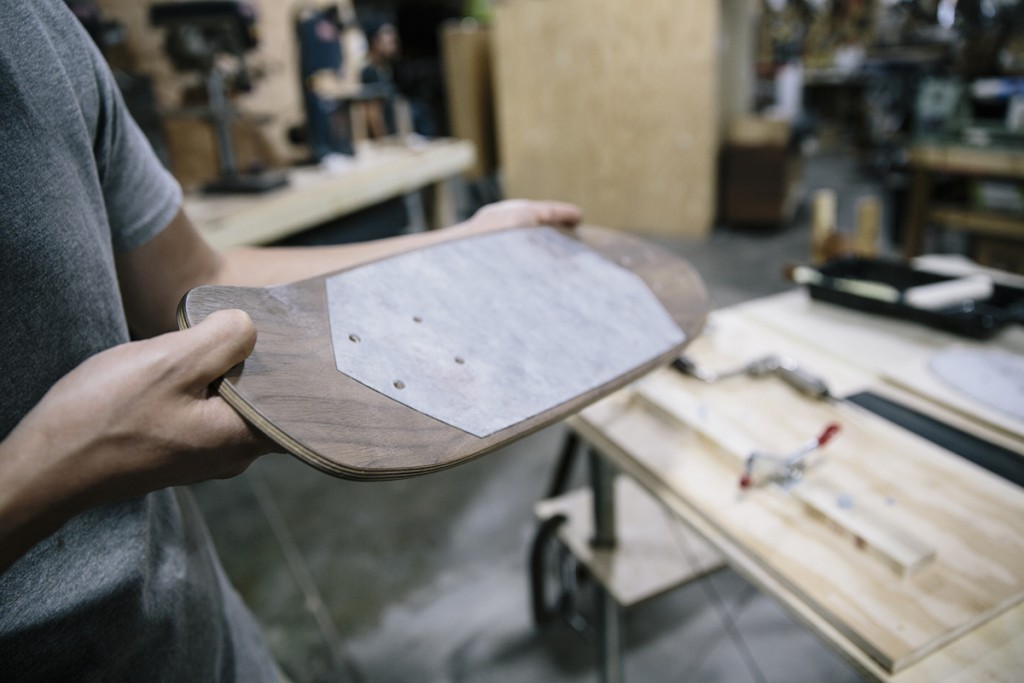 Once that was done a light coat of shellac was applied to protect and beautify the decks, and they are ready for assembly. See below for a few shots of the finished product!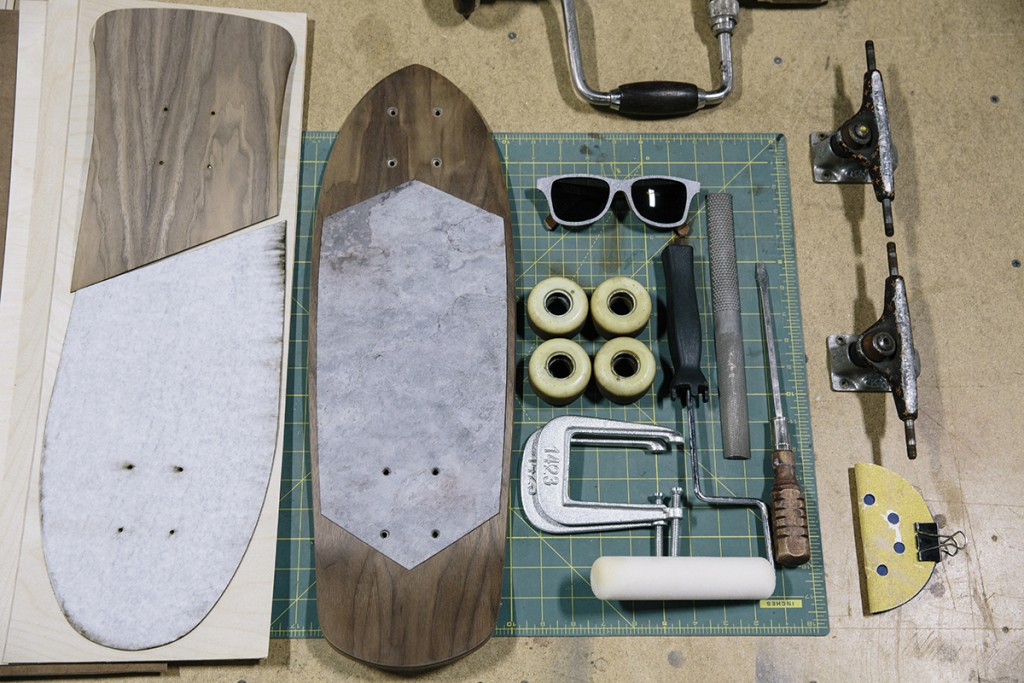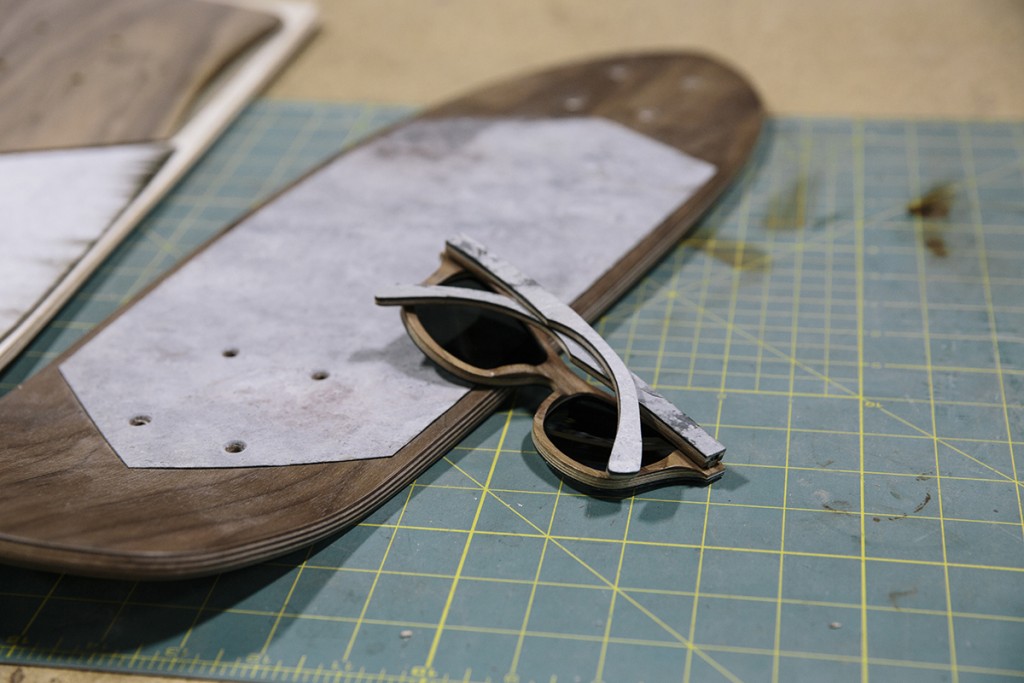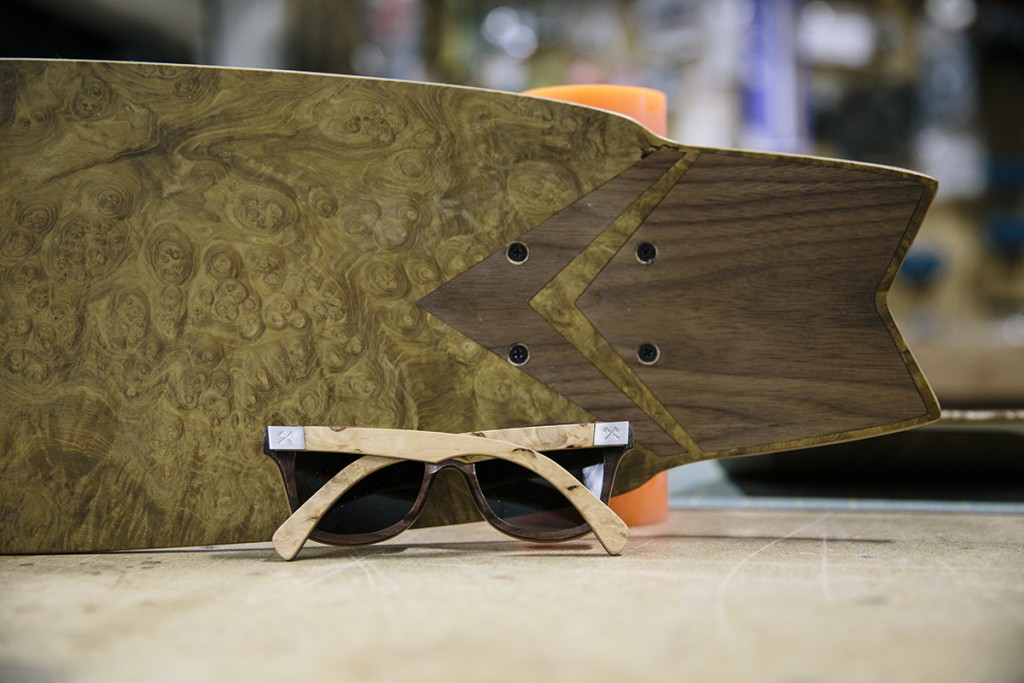 Our founder, Eric Singer, will be hand-shaping another deck during the two days of Agenda Long Beach, and then we will be raffling one of the beauties off! If you are planning on attending stop by booth No. F35 to check out the process in person and enter for your chance to win!