Winters in Portland are long, cold, and wet– but not quite cold enough to see any significant amount of snow in the city. Mt. Hood is close and accessible– if you're willing to make the hour and a half drive and deal with the sometimes heavy traffic and often dangerous road conditions. The combination of these factors make for very dedicated skiers and snowboarders, including some of our crew here at Shwood.
Our founder and designer, Eric Singer, teamed up with Joe Blecha (who formerly has shaped boards for Burton) to lead a few friends in making snowboards 2 winters ago and learned a lot about the process. This past winter, with an even larger crew, they put the knowledge gained from the first experiment to the test.
The first stage of the process involved everyone sitting down together to design their custom topsheet. We worked in Adobe Illustrator to set up the file for the laser engraver. At this point we also placed the order for materials, enough to make six boards total.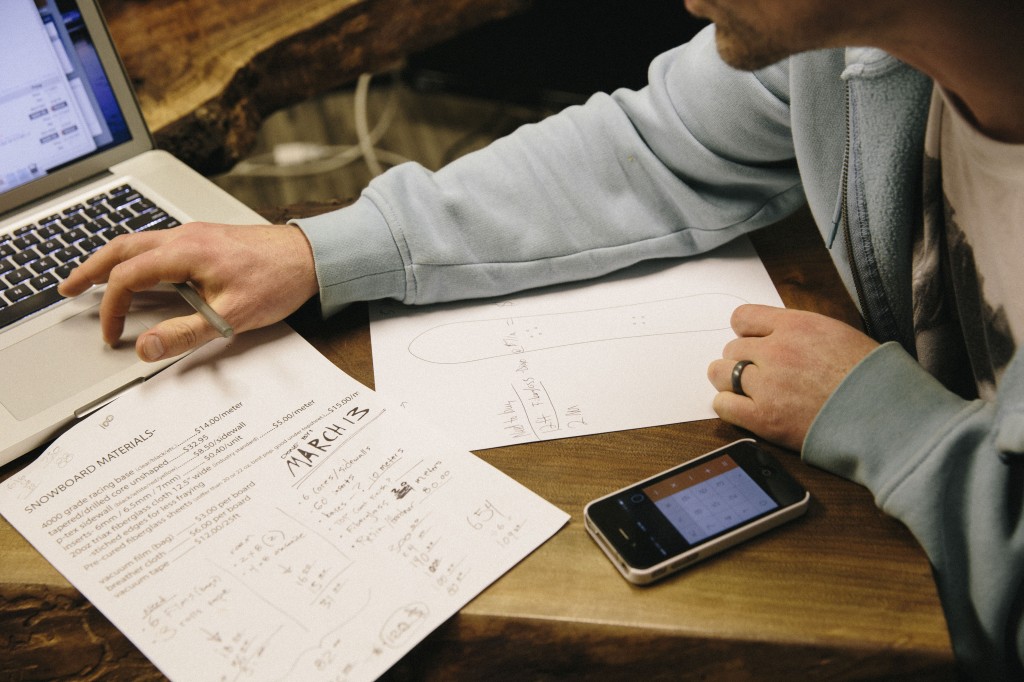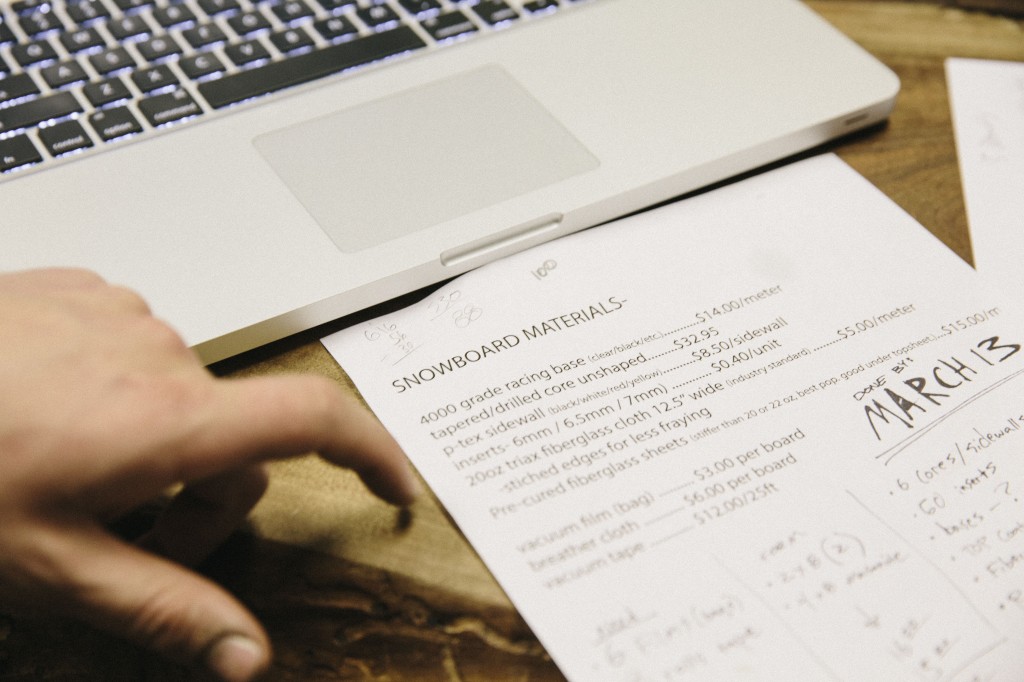 Once the raw lumber arrived, we set to work on the table saw cutting down the bamboo and poplar into strips that would later but joined together to create the cores of the boards. The slats were then milled down to a consistent and specific thickness. Bamboo was placed at the center and edges of the core due to its water resistance, rigidity, and flex. Poplar placed in between the bamboo reduced the weight while maintaining strength and pop.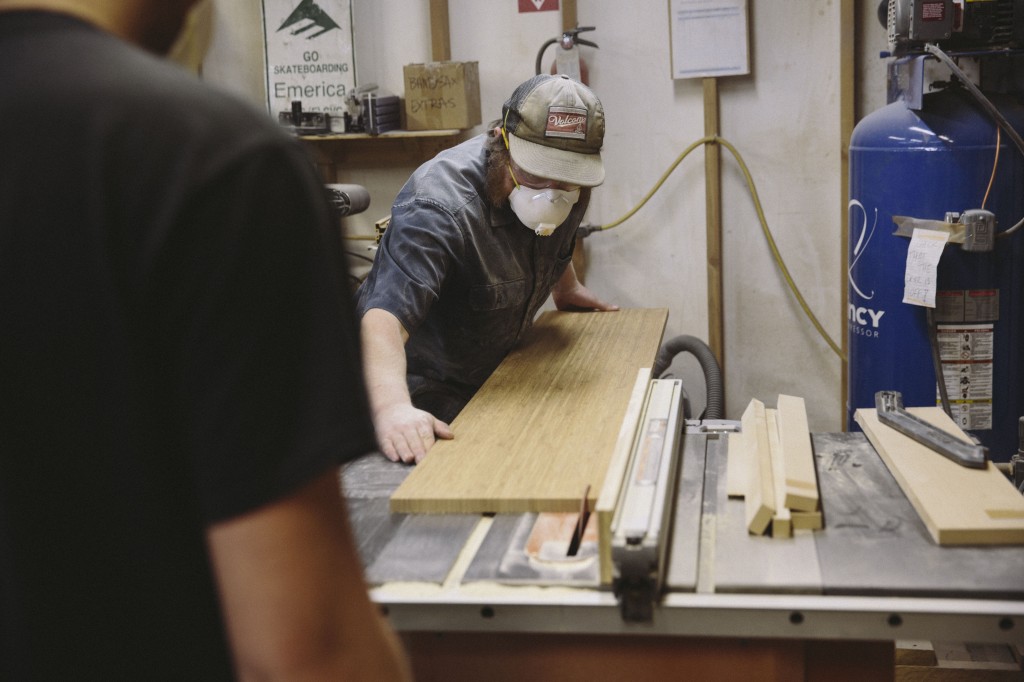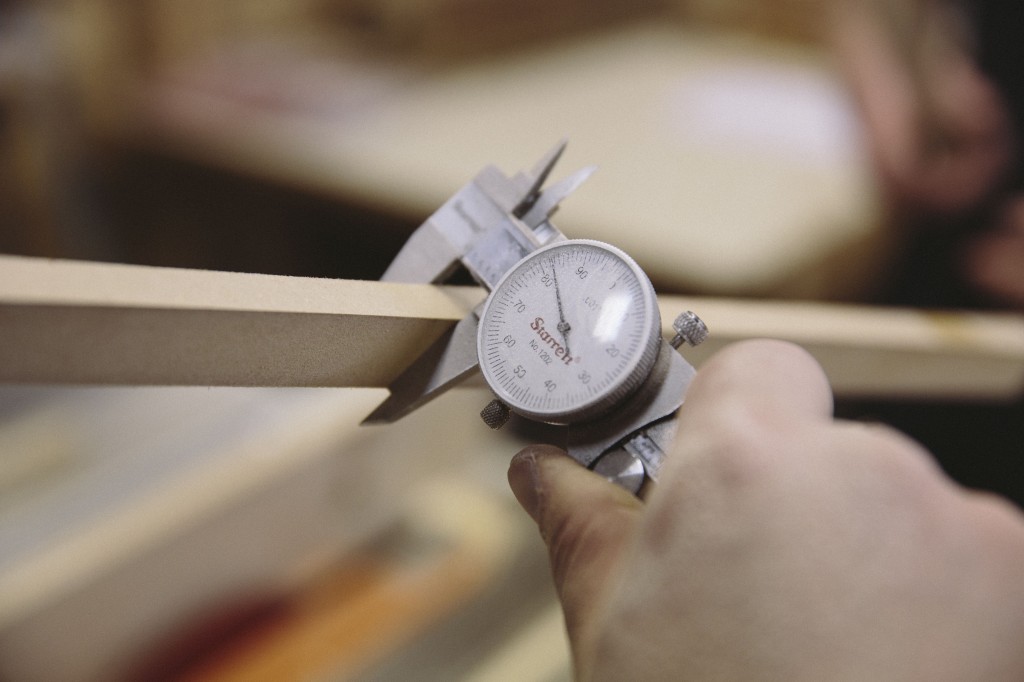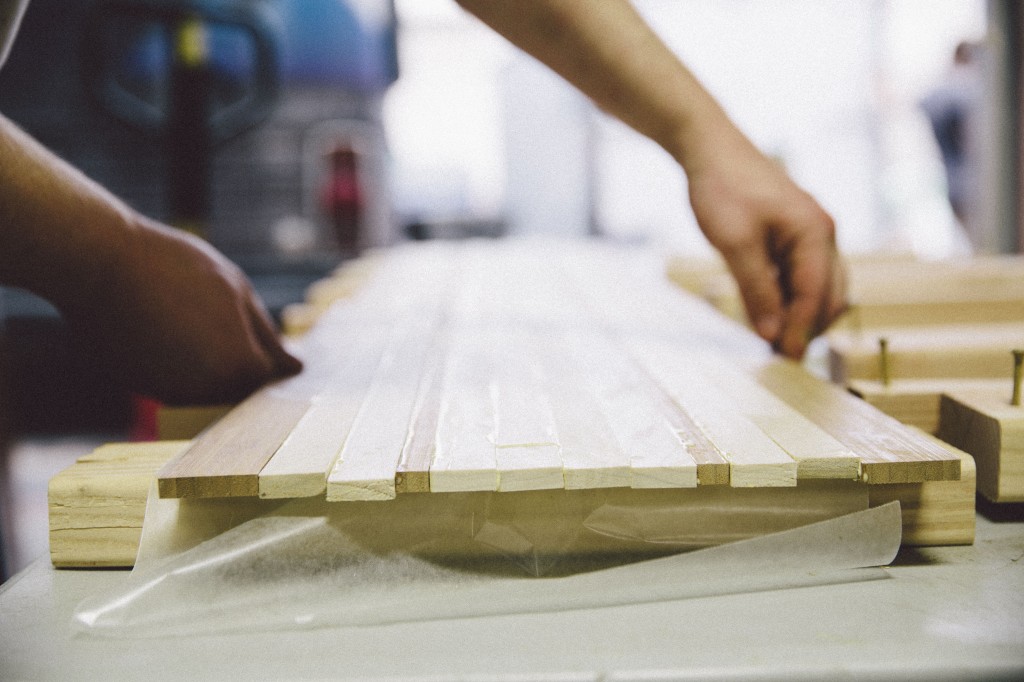 Wax paper was used to prevent the glue from sticking to the clamp and press system. We stepped up our game this time around on the pressing portion of the process after having less than stellar results previously when driving a car on top of the press to provide the necessary pressure.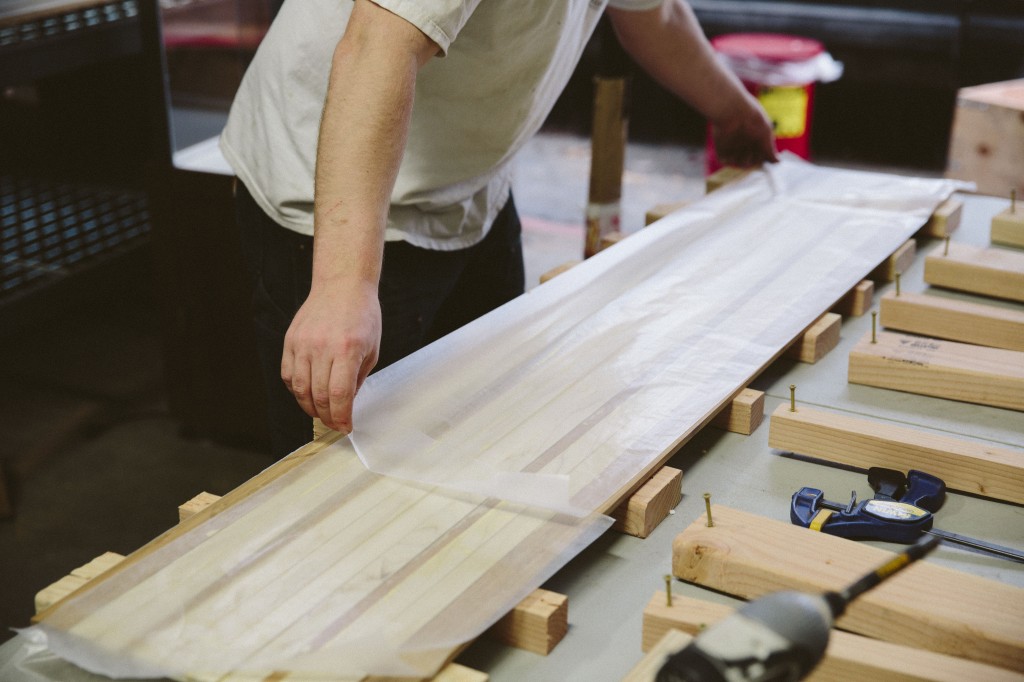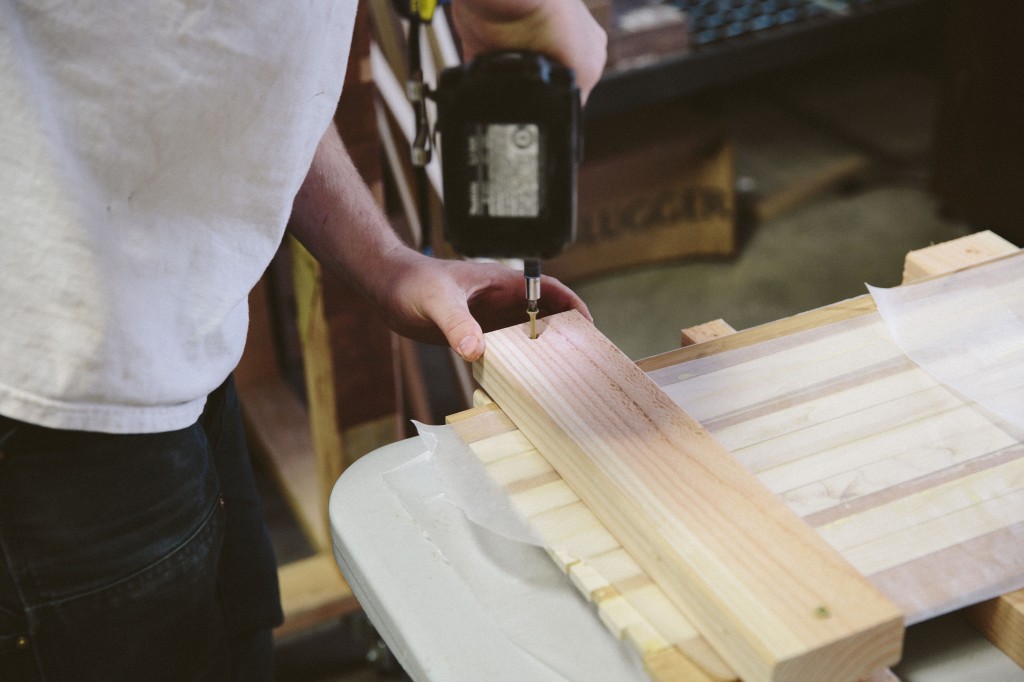 Once the cores were glued together, they were sanded down and fitted with hardware. The topsheet designs were applied and covered in fiberglass and resin to seal everything together. At this point they were vacuum-sealed and pressed.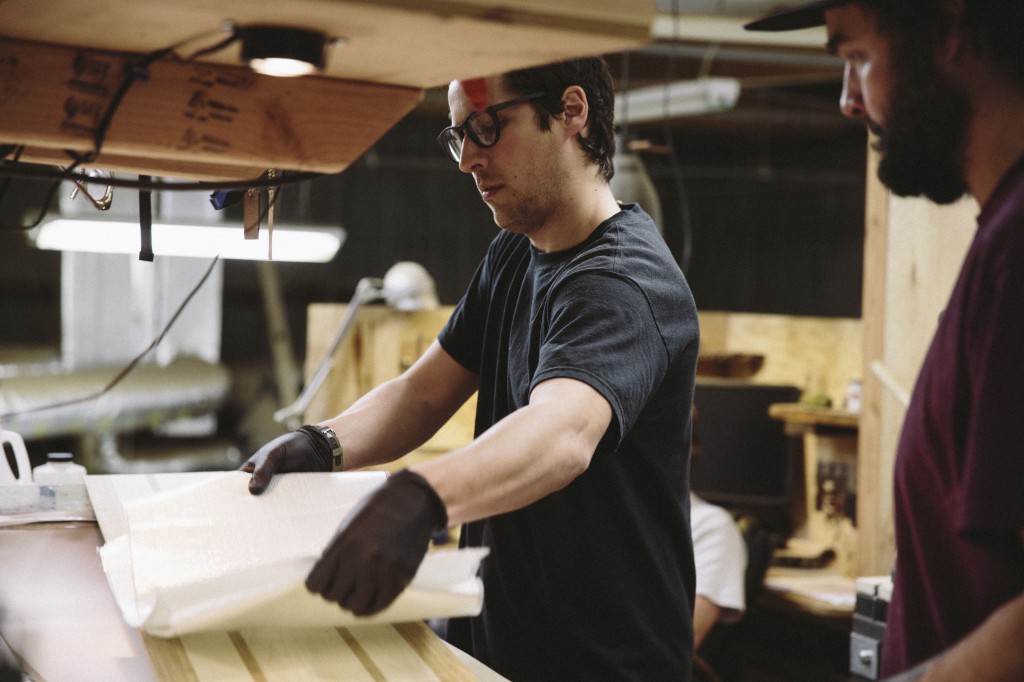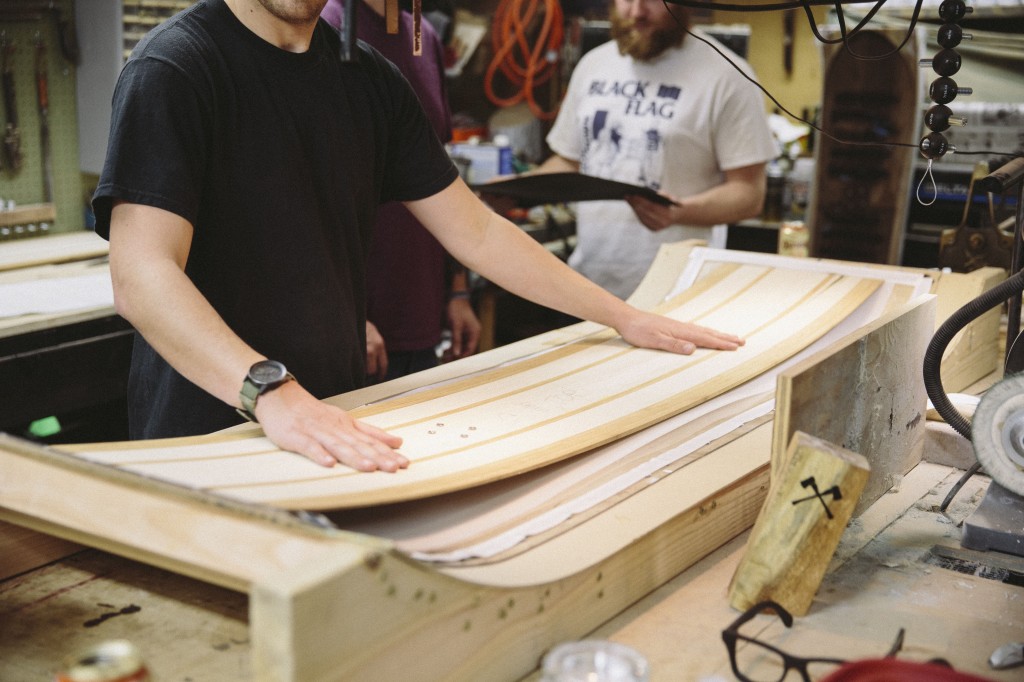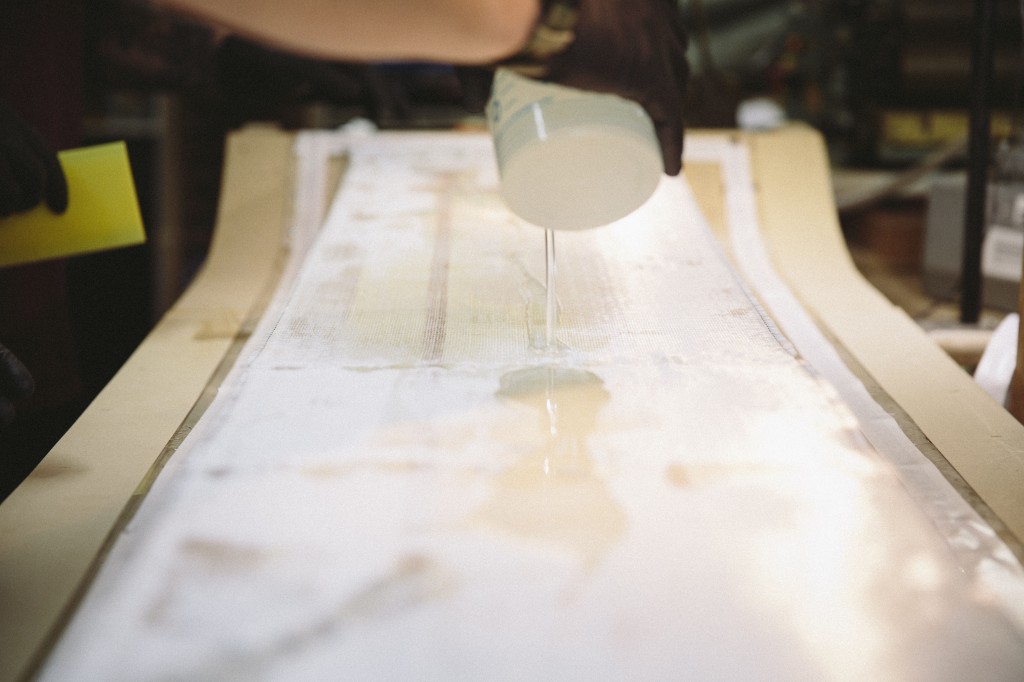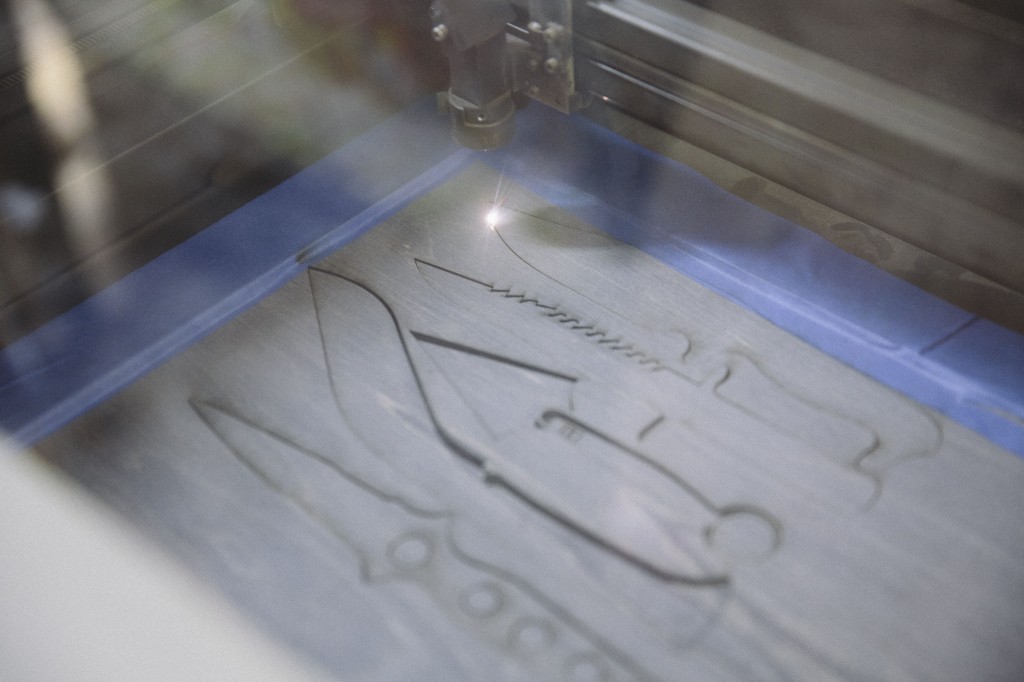 Once pressed the boards were cut to their final shape, they were sanded to a clean edge and coated in walnut oil to bring out the natural wood color. Four coats of marine boat deck finish were applied to the top and sidewalls to provide a clean, waterproof seal.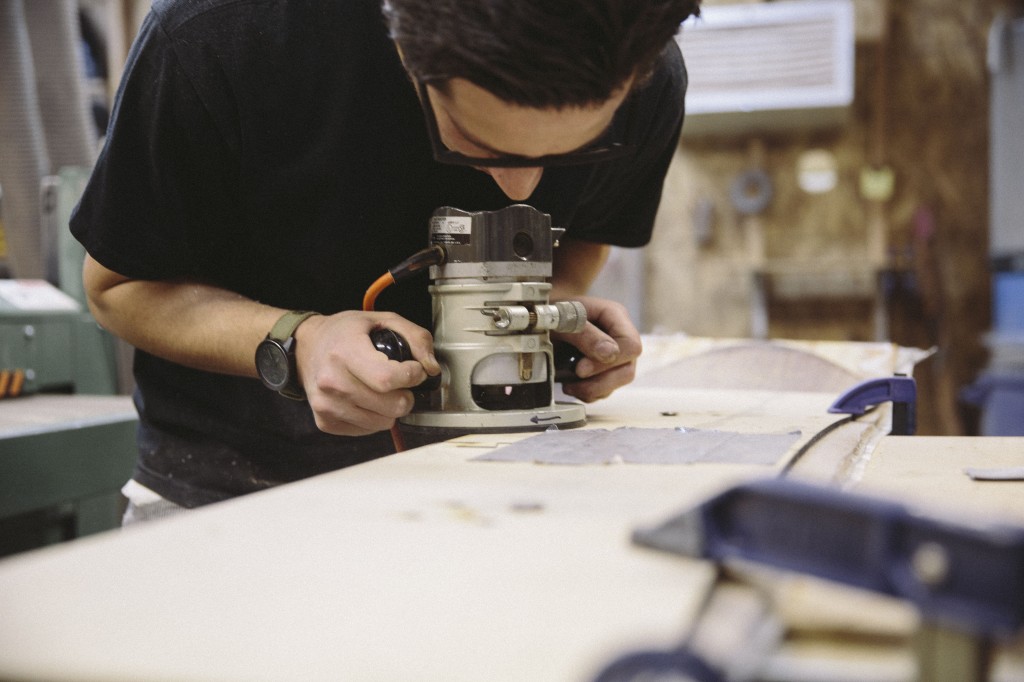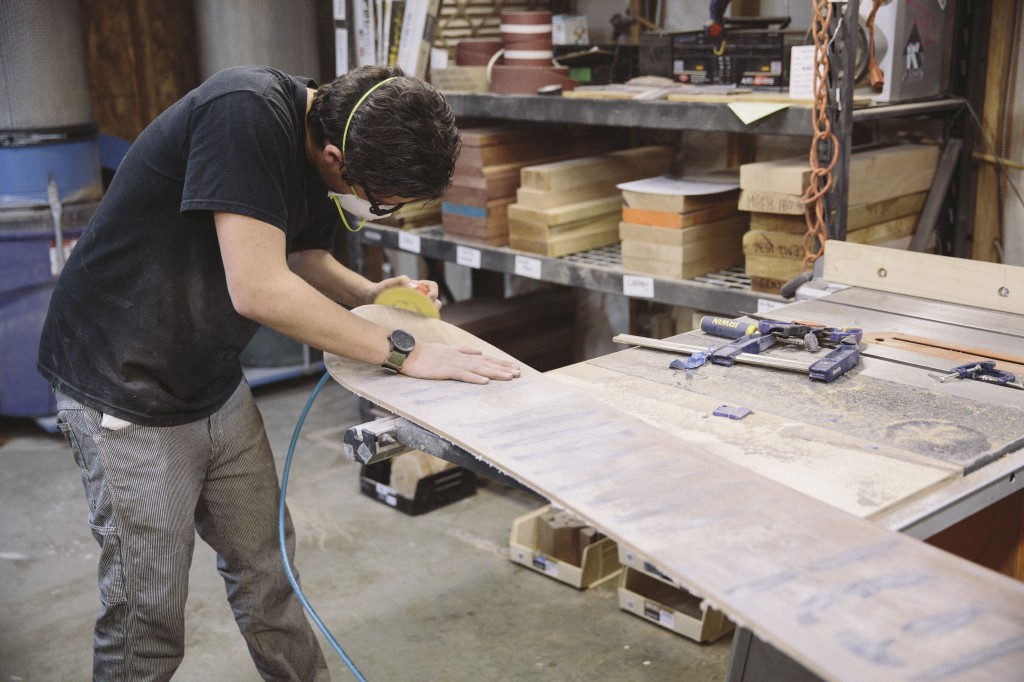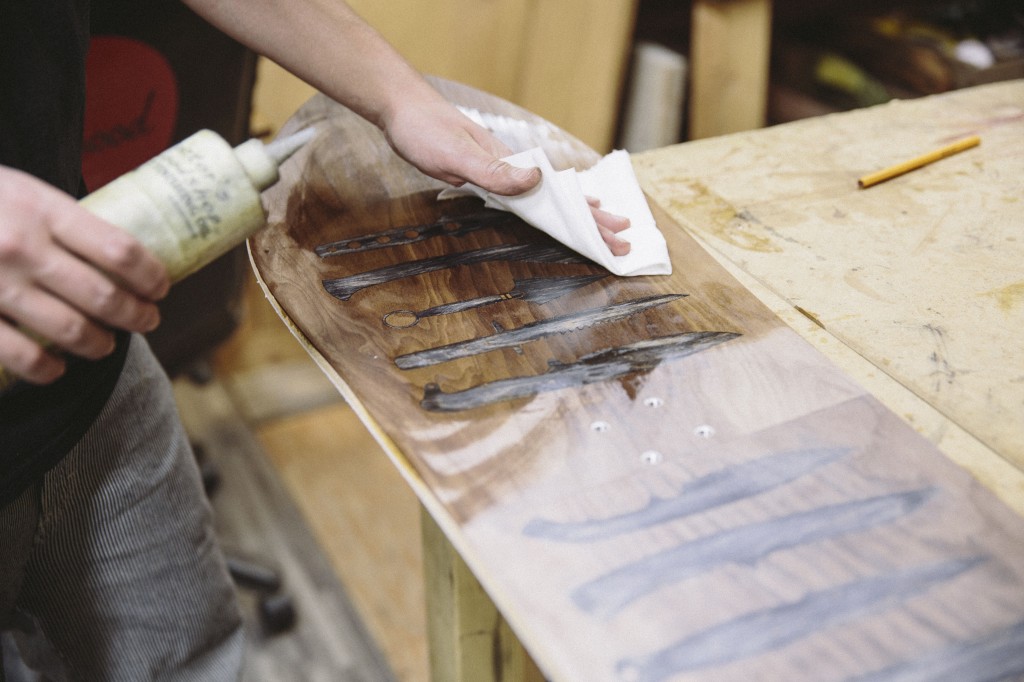 Finally, after a long and intricate process, we were ready to hit the hill. The crew made their way up to Mt. Hood Meadows for a little late season shred.