For October's monthly "First Thursday" gallery openings we made our way over to Breeze Block Gallery in downtown Portland. We were rewarded with some amazing art from a variety of local artists including, Melissa Loop's solo show: "Utopian Hideaways for the Jet-setter" and Brandon Chuesy and Sara Golden joining together to transform the backroom of the Gallery. Both shows truly blew us away with everything from content to presentation.  The shows run till Oct 28th and are not to be missed.
Melissa Loop
Melissa Loop is an immensely talented painter from Minneapolis Minnesota. Melissa received her BFA from the Minneapolis College of Art and Design in 2005 and has exhibited extensively since. Her paintings are vibrant and vivid, dealing with an array of subject matter and combining intricately painted elements with more abstract shapes and color formations. This combination of styles offset each other and create a beautiful balance that sucks the viewer closer to the canvas to see what is going on.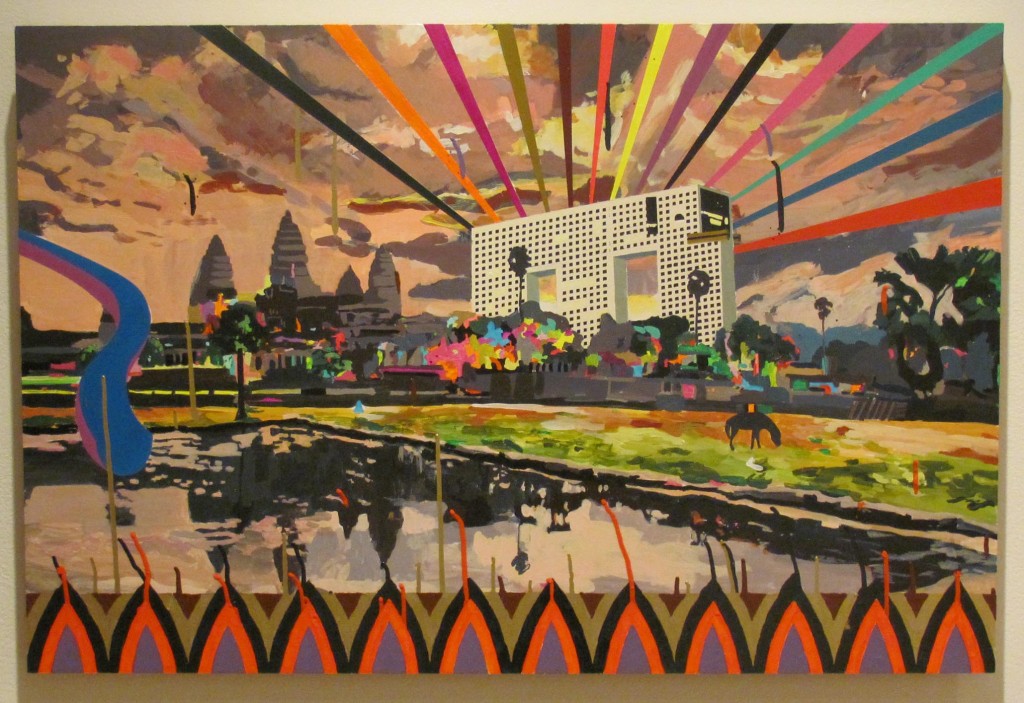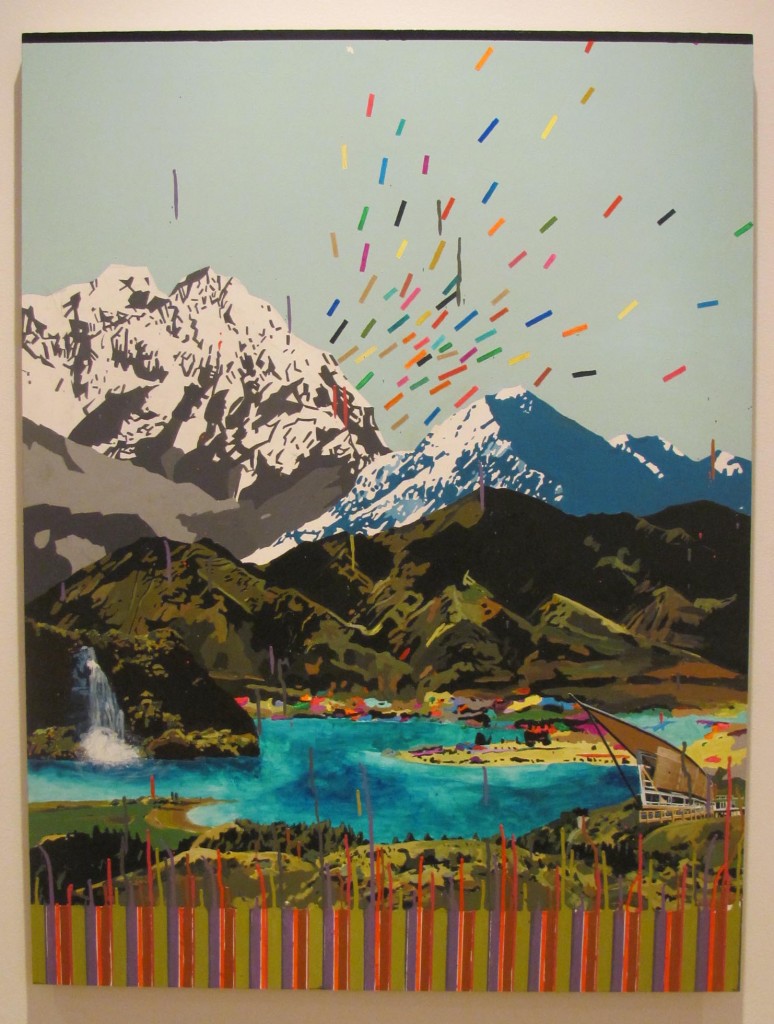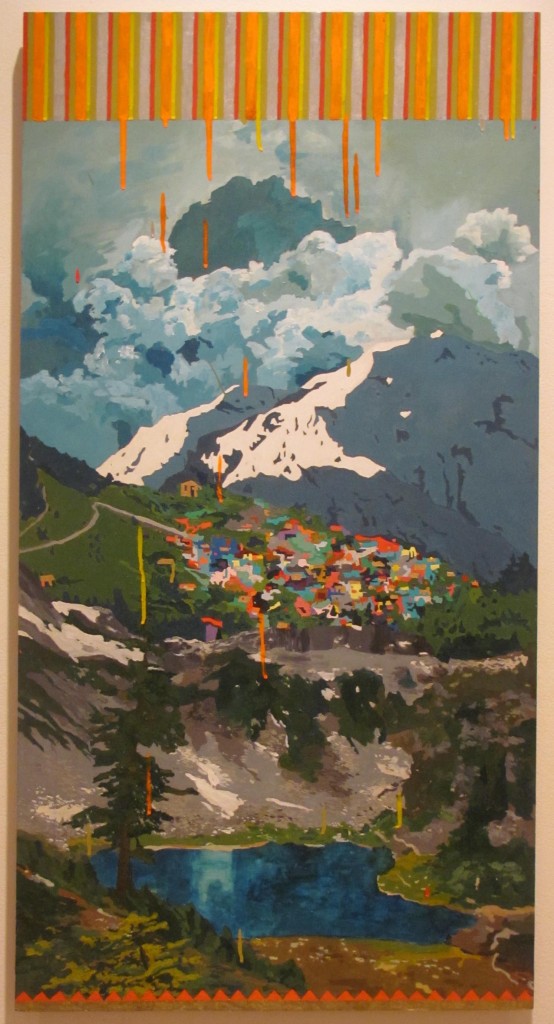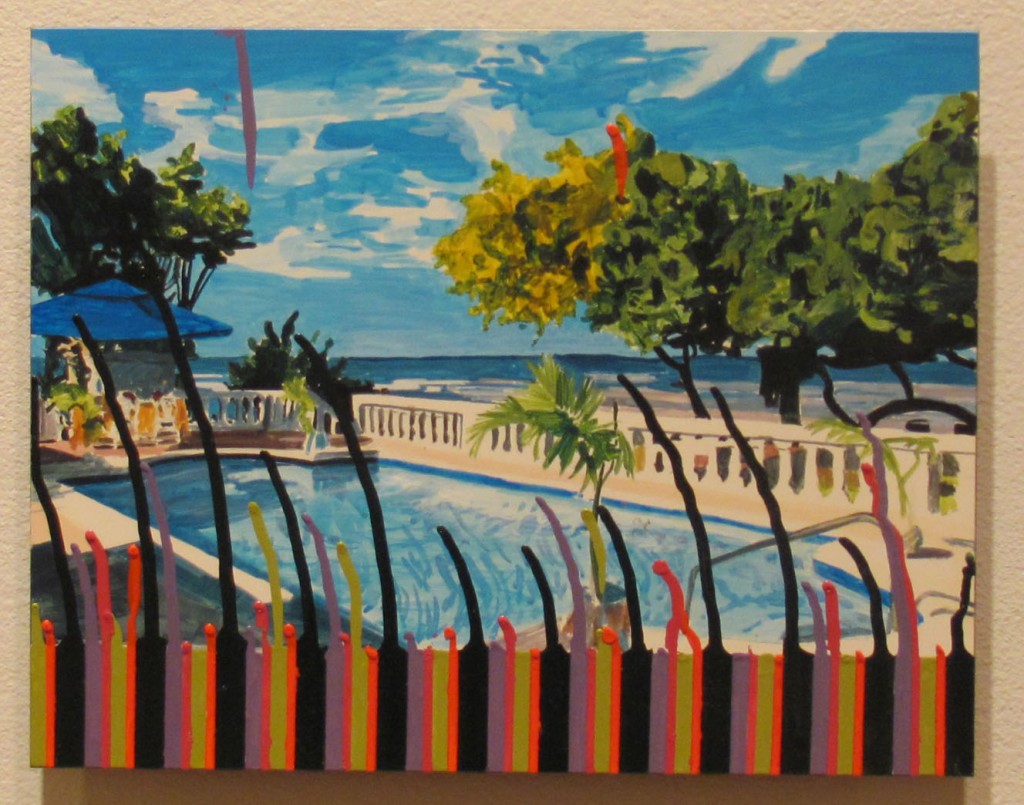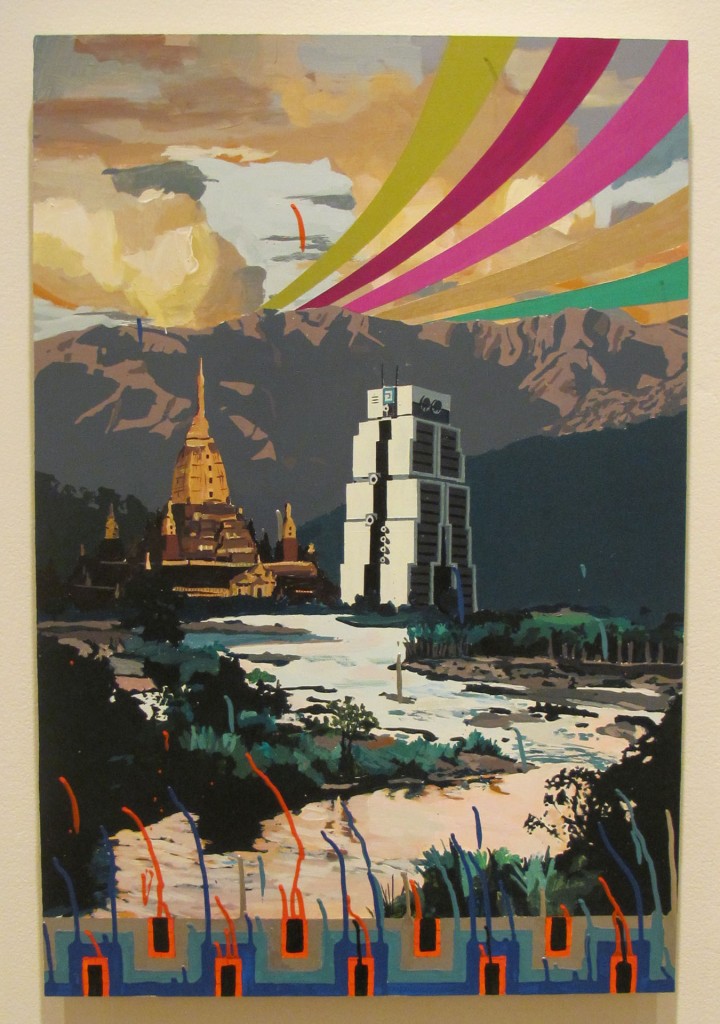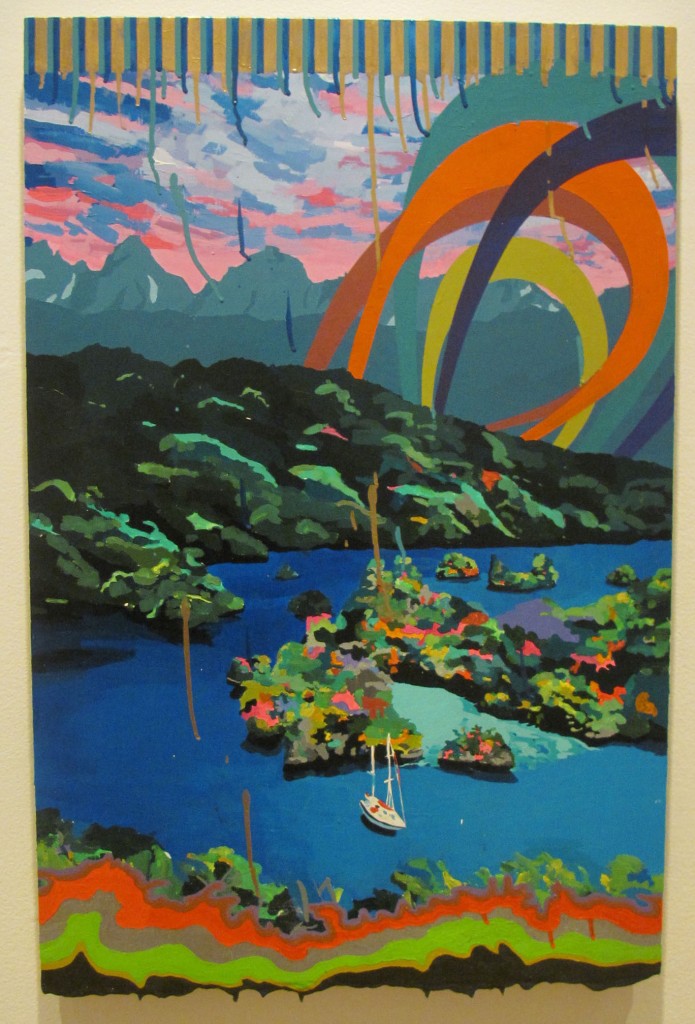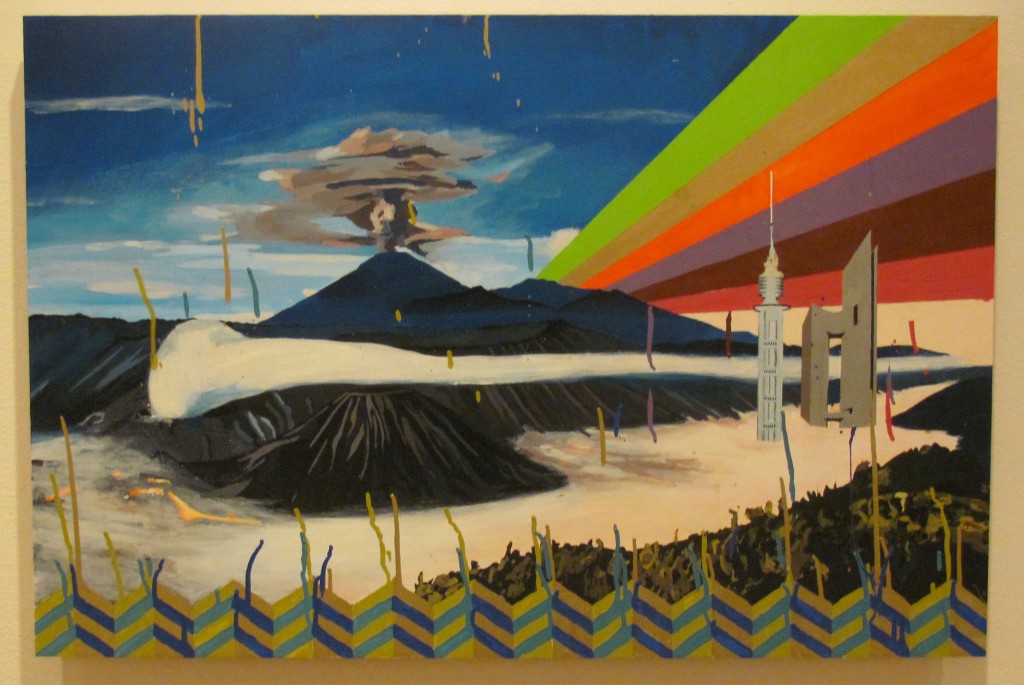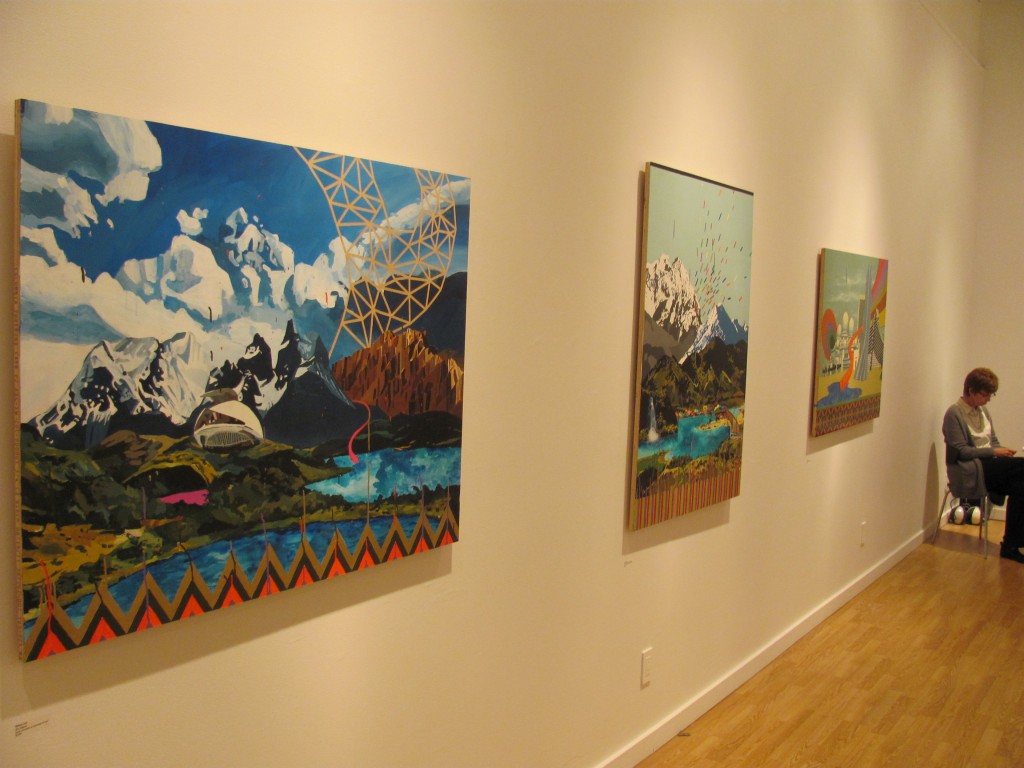 Brandon Chuesy & Sara Golden
Brandon and Sara both live in Portland, Oregon and have come together to create an amazing visual experience in the backroom of Breeze Block Gallery.  Sara's photos provide an artistic peek into her life, showcasing everything from her adventures in the woods to everyday living around the city.  This stark view on life is contrasted nicely by Brandon's paintings and collages using bright colors and social commentary.